Martin Drive Neighborhood always celebrates Night-Time Trick and Treating on the Friday in October closest to Halloween. "Over half of the community participates, coming together and donating, time and lots of candy to stage an event that kids fondly remember for years..., possibly a lifetime," said Pat Mueller, a long time resident.
Safe @ Home Activities & 10/30/2020 Game Plan​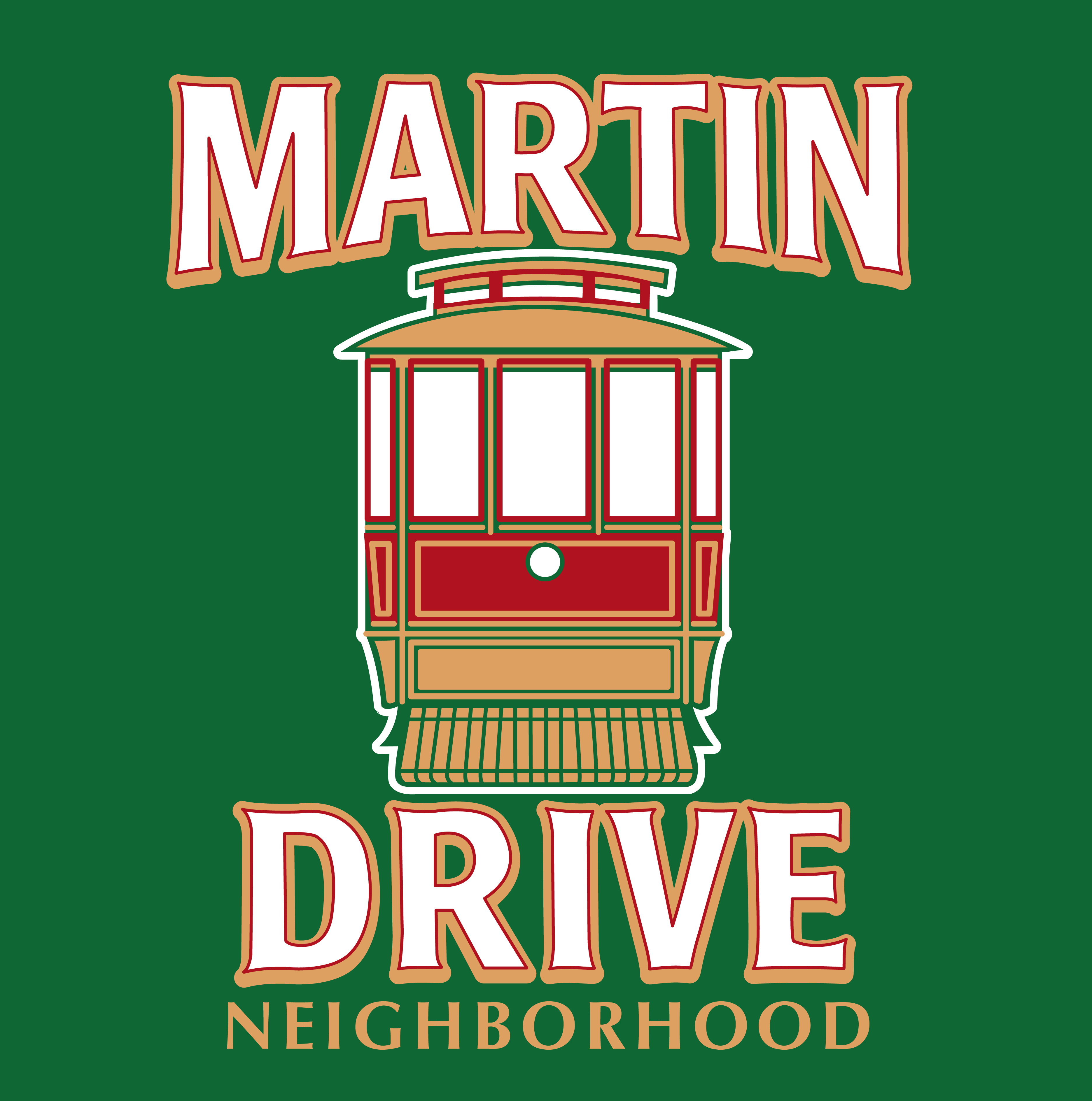 What does Halloween in the Martin Drive Neighborhood look like?
So, here are the new offered 2020 Spooktacular opportunity. We hope you enjoy!!
1. This year, our event will include a candy bag with craft,
party treats and song ideas for each registered child.
They will be delivered to the "Martin Drive" address
given on the registration forms only, on Sunday October
2. Our Photo Shoot Opportunity scheduled on Friday, October 30th from 7:00-8:30pm event.
3. Registration will be free and offered one of two ways ONLY during the week of Sunday October 11th
through Saturday the 17th,. to the children of Martin Drive who are 13 and under.
a. by clicking on the Halloween registration link provided on the Martin Drive web site.
b. At the front door of 4145 W McKinley Ct. 24 hrs and during all registration days.
For front door registration the slips are on a clipboard, pencils/pens and envelopes will be outside the
front door in a container. The filled-out form, should be put in the house mail slot. Monetary cash donations, if any, should be put in an envelope provided in the tub and also put in the mail slot. The registration time allotted is limited, because we will need to estimate the amount of candy needed to allocate to
each bag depending on the total $ donations and number of children registered, purchase the candy,
prepare the bags and deliver bags all within the week. Registration availability will ONLY be available the
week of Sunday, October 11th through October the 17th. Special treat bags will be offered to the
first 100 children registered.

​4. Sunday, October 25th Candy treat & idea bags will be delivered to the Martin Drive Houses listed on
the registration forms. Bags will be delivered in afternoon and place on front porch or between doors
if you not home. Families can hold till Friday or Saturday or as they chose.
5. Thursday, October 29th from 6:30 to 7:30 will be an adult in costume, mask, and appropriate distancing noisy fun parading up and down and down and up our neighborhood streets/sidewalks to remind
and invite all neighbors to a photo opportunity the next day, Friday, October 30th, 7-8:30pm. Cheer
them on as they pass. There will be at least one dragon! Contact Terri for meeting Location.
6. Friday, October 30th, 7-8:30pm the Community Garden photo opportunity. ALL ADULTS & CHILDREN MUST WEAR A MASK, (PAINTED FACES ONLY, RESPECTFULLY, WILL NOT BE ALLOWED) CHILDREN MUST BE ACCOMPANIED BY AN ADULT. Each street will be scheduled a
time frame to arrive for photos. All families will be requested to approach the community garden from
Juneau and space according to markers on the sidewalks.

​​
Street Photo scheduled times: Highland, Vliet, 42nd & McKinley Ct, 7:00-to 7:30PM.
Juneau, 43rd & 44th, 7:30 to 8, 45th & 46th
, 8 to 8:30pm Please plan your arrival accordingly please.
To Volunteer and/or ask questions contact: Terribartlett007@gmail.com 414-377-2645