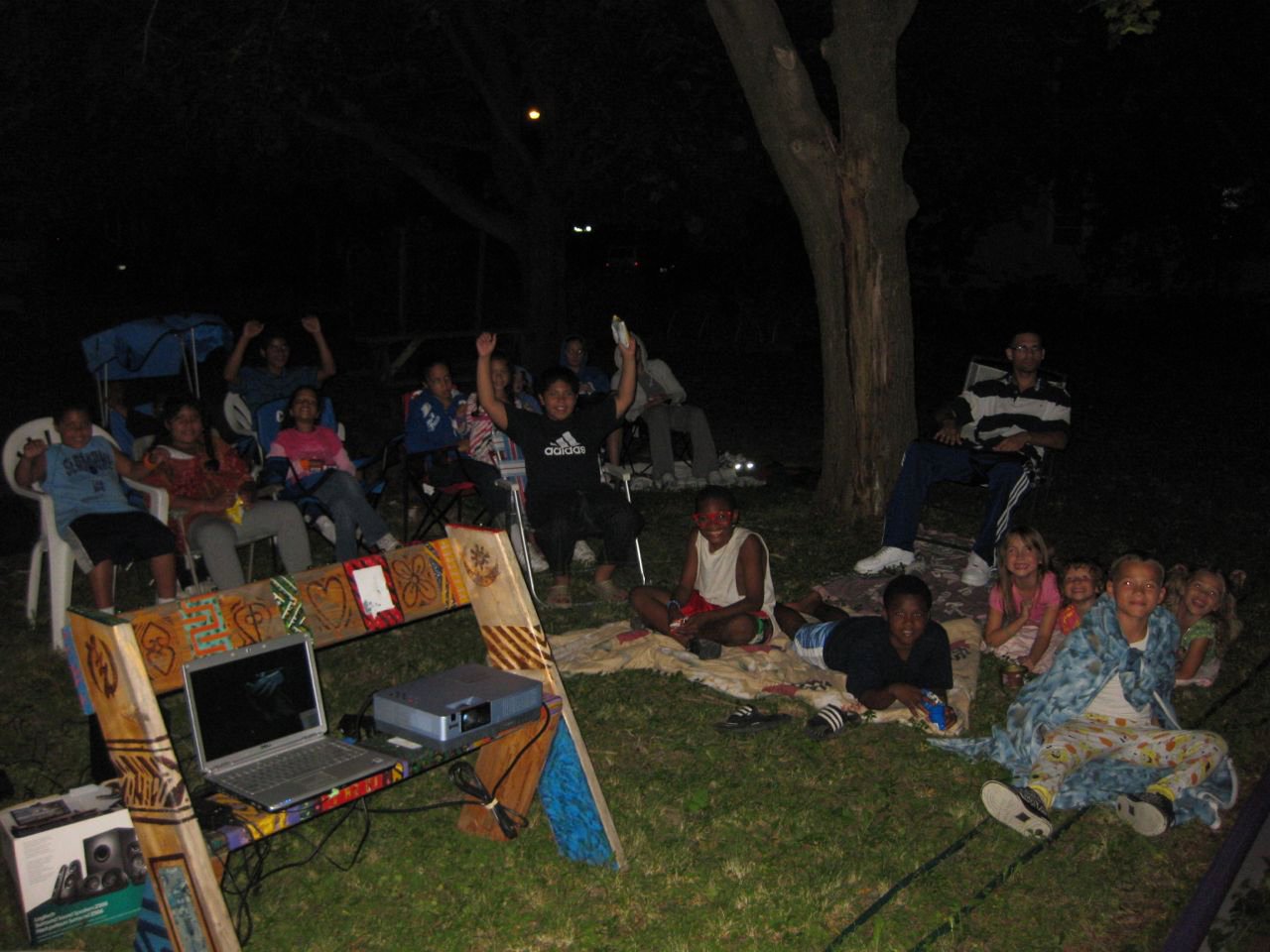 2023 Schedule
Puss in Boots: The Last Wish - Friday June 2, 2023
https://youtu.be/xgZLXyqbYOc
DC League of Super Pets - Friday June 9, 2023
https://youtu.be/1jkw2JPCl18

Guardians of the Galaxy - Friday June 16, 2023
https://www.youtube.com/watch?v=d96cjJhvlMA

Guardians of the Galaxy Vol. 2 - Friday June 23, 2023
https://www.youtube.com/watch?v=dW1BIid8Osg

The Secret Life of Pets - Friday June 30, 2023
https://www.youtube.com/watch?v=i-80SGWfEjM

At Sunset (about 8:45pm) enjoy a movie at our Community Gardens (46th & Vliet).

DRESS FOR LOWER EVENING TEMPERATURES. You do not want to go back home for a coat, etc.
Bring a blanket, snacks, possibly bug spray, and enjoy a movie with your neighbors. A reminder to also make sure the kids use the bathroom before leaving the house. We recommend keeping liquids to a minimum. If there is a problem with the weather, you'll get an email via martin-drive@googlegroups.com by 7:30 p.m. on the day of the event. It'll also be announced on Facebook and Twitter.
Outdoor Summer Movies in the Martin Drive Neighborhood
Thanks to the Baumgartner​ family for supplying electricity.
Outdoor Movies @ Community Gardens & Pavillion
(46th & Vliet)